Is De-Platforming the Answer? How to Fight Attacks on Democracy in a Digital Age
Event Details
After the January 6th assault on Congress, many digital platforms responded by excluding those who used their accounts to instigate and incite violence.
Should decisions to de-platform be made in corporate boardrooms or by legislative bodies and state regulatory agencies? Given the centrality of social media for political communication, what rights and responsibilities do private companies have when it comes to policing speech on their platforms?
During the second event in our Speech Spotlight Live series, experts Genevieve Lakier, Chris Lewis and Ben Wizner discussed these and other topics with Center Executive Director Michelle Deutchman.
---
---
Resources
---
Speakers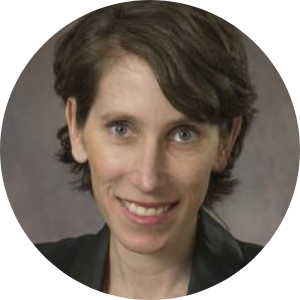 Genevieve Lakier

Assistant Professor of Law, Herbert and Marjorie Fried Teaching Scholar, University of Chicago
Genevieve Lakier's research explores the connections between culture and law. She is currently engaged in a long-term project exploring the cultural history of the First Amendment, and another project exploring the changing role of the state in the regulation of sex.
Genevieve has an AB from Princeton University, a JD from New York University School of Law, and an MA and PhD in anthropology from the University of Chicago. Between 2006 and 2008, she was an Academy Scholar at the Weatherhead Center for International and Area Studies at Harvard University. After law school, she clerked for Judge Leonard B. Sand of the Southern District of New York and Judge Martha C. Daughtrey of the Sixth Circuit Court of Appeals. Before joining the faculty, Genevieve taught at the Law School as a Bigelow Fellow and Lecturer in Law.
---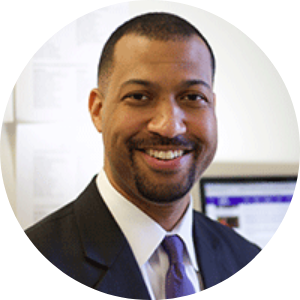 Chris Lewis

President & CEO, Public Knowledge
Christopher Lewis is President and CEO at Public Knowledge. Prior to being elevated to President and CEO, Chris served for as PK's Vice President from 2012 to 2019 where he led the organization's day-to-day advocacy and political strategy on Capitol Hill and at government agencies. During that time he also served as a local elected official, serving two terms on the Alexandria City Public School Board. 
Chris serves on the Board of Directors for the Institute for Local Self Reliance and represents Public Knowledge on the Board of the Broadband Internet Technical Advisory Group (BITAG).
Before joining Public Knowledge, Chris worked in the Federal Communications Commission Office of Legislative Affairs, including as its Deputy Director. He is a former U.S. Senate staffer for the late Sen. Edward M. Kennedy and has over 18 years of political organizing and advocacy experience, including serving as Virginia State Director at GenerationEngage, and working as the North Carolina Field Director for Barack Obama's 2008 Presidential Campaign and other roles throughout the campaign. Chris graduated from Harvard University with a Bachelors degree in Government and lives in Alexandria, VA where he continues to volunteer and advocate on local civic issues.
---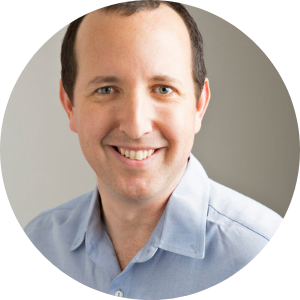 Ben Wizner

Director, ACLU Speech, Privacy, and Technology Project
Ben Wizner (@benwizner) is the director of the ACLU's Speech, Privacy, and Technology Project. For nearly 15 years, he has worked at the intersection of civil liberties and national security, litigating numerous cases involving airport security policies, government watch lists, surveillance practices, targeted killing, and torture. 
He appears regularly in the global media, has testified before Congress, and is an adjunct professor at New York University School of Law. Since July of 2013, he has been the principal legal advisor to NSA whistleblower Edward Snowden. Ben is a graduate of Harvard College and New York University School of Law and was a law clerk to the Hon. Stephen Reinhardt of the U.S. Court of Appeals for the Ninth Circuit.
---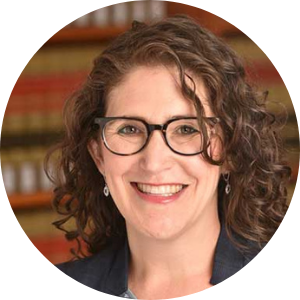 Michelle Deutchman
Executive Director, UC National Center for Free Speech and Civic Engagement
Michelle N. Deutchman is the inaugural Executive Director of the UC National Center for Free Speech and Civic Engagement. Formed by the UC Office of the President, the Center explores how the fundamental democratic and academic principles of free speech and civic engagement should enrich the discovery and transmission of knowledge in America's colleges and universities.
 In this role, Deutchman oversees a multidisciplinary national fellowship program and works across all 10 UC campuses to study and shape national discourse about free speech.
Before joining the Center, Deutchman served as Western States Civil Rights Counsel and National Campus Counsel for the Anti-Defamation League (ADL), a non-profit organization that has been a leader in combating bigotry, prejudice and anti-Semitism for over a century. As National Campus Counsel, Ms. Deutchman focused on emerging trends and challenges pertaining to free expression at colleges and universities. She trained campus stakeholders – including administrators and law enforcement – on how to safeguard free speech at universities while simultaneously maintaining a safe and inclusive campus climate.
Deutchman teaches a course on contemporary free exercise issues at UCLA School of Law.
She earned her Juris Doctor from University of Southern California Law Center, where she graduated Order of the Coif. She is a Phi Beta Kappa graduate of University of California at Berkeley and holds a Bachelor of Arts in Political Science.