2022-2023 Class of Fellows
Disrupting Mis & Dis-Information in the University Setting
ABOUT THE RESEARCH
Leslie developed a Toolkit and Issue Guide (using the NIF deliberative dialogue framework) that institutions can use to combat mis- and disinformation, to better facilitate open and fact-based discussions, and to find common ground for action. Leslie, in partnership with two professors at Elon University, is conducting research to determine if civically engaged students demonstrate a greater capacity to use verification methods when encountering media.
About the Fellow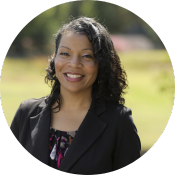 Leslie Garvin
Watch this video to learn more about Leslie's project


Executive Director, North Carolina Campus Engagement
READ AND DOWNLOAD
EXPLORE THE TOOLKIT
See the website by clicking here or on the image below.