2022-2023 Class of Fellows
How Faculty Contend with Threats to Academic Freedom and Racial Inclusion
ABOUT THE RESEARCH
Academic freedom is under attack in the current politically polarized climate. These attacks create profound challenges for campus inclusion. Drawing on the concept of repressive legalism, this study examines how faculty at the forefront of these attacks respond in attempts to safeguard academic freedom and protect campus inclusion.
About the Fellow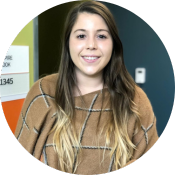 Jacqueline Pedota
Watch this video to learn more about Jackie's project


Ph.D. Candidate, Educational Leadership and Policy, The University of Texas at Austin
READ AND DOWNLOAD
Resources
Liliana M. Garces, Jacqueline Pedota, and Evelyn Ambriz, "How do university administrators respond to incidents of hate speech on campus?" (2023).
Learn More – Fellows in the Field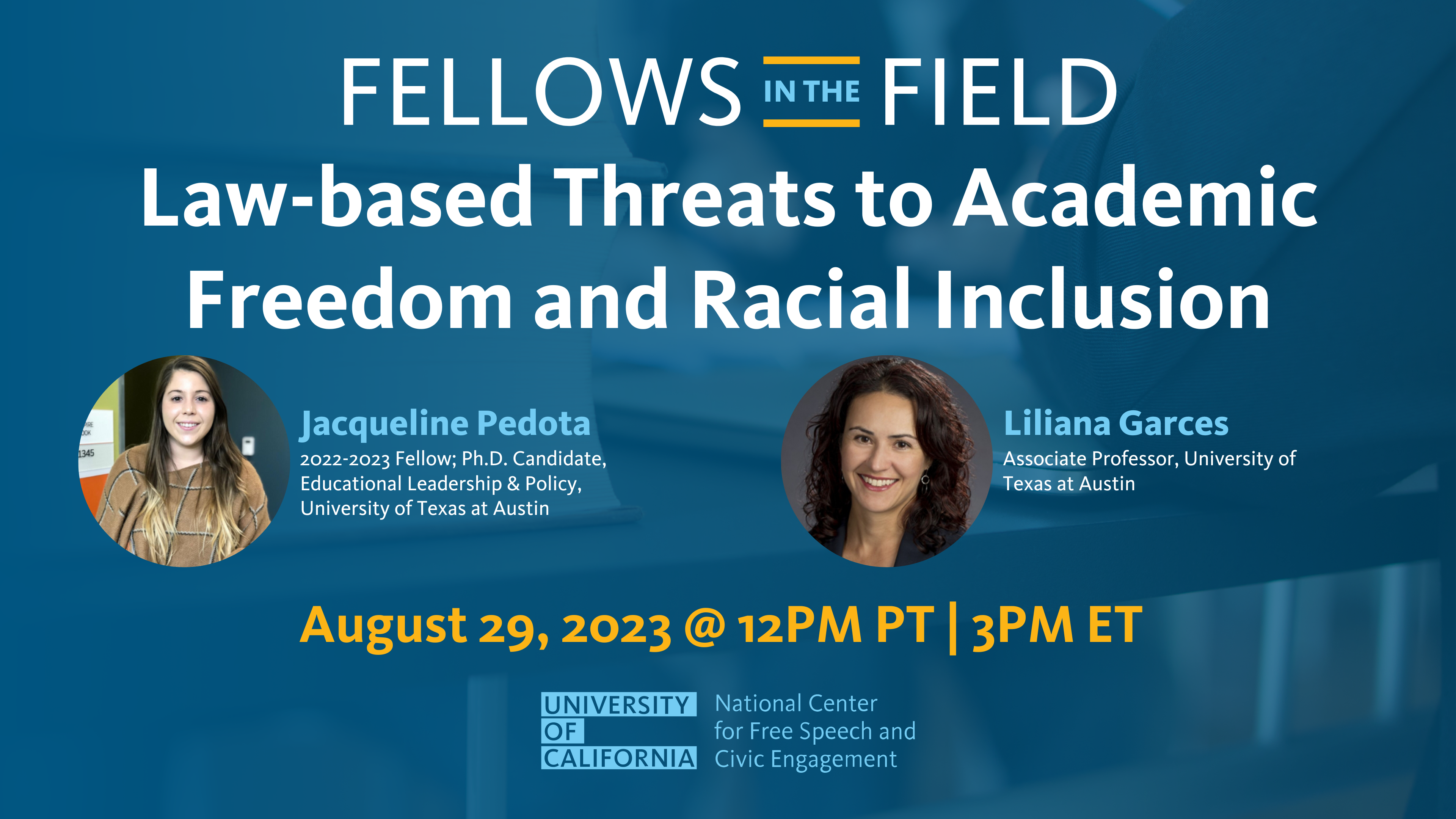 The Center's Fellows are critical to advancing the important work of helping educational institutions foster environments that protect free expression, encourage activism and promote diversity and inclusion. At the conclusion of the annual Fellows Program, the Center is proud to host a series of digital workshops, highlighting the Fellows' research and findings through interactive Fellows in the Field sessions. Jackie's webinar will be held on August 29, 2023 – Register Now!