Ask the Experts
Back to School: Student Expression
What advice do you have for students, staff and faculty as they arrive on campus – many for the first time – and find themselves re-learning how to foster in-person dialogue and support student expression?
---

Chair, UC National Center for Free Speech and Civic Engagement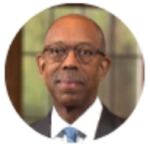 Michael V. Drake, M.D., President, University of California

These past many months have been challenging and isolating for the UC community. Fortunately, thanks to the efforts of so many, and following appropriate guidelines, we're able to gather again in person on our campuses this fall. At UC Berkeley and UC Merced, students have already returned to campus. Palpable joy and positive energy are in the air. Students are excited to see their friends, take new classes, and get out and explore. Energized faculty and staff are there to welcome them and support their education. All are focused on protecting themselves and the greater community, of course, but it's wonderful to see our campuses bustling with activity again.
Universities are dynamic ecosystems that provide opportunities to wrestle with big ideas and challenges, to develop solutions, and to learn from people with a broad range of perspectives and backgrounds. I'm grateful for the opportunities we have at UC. I'm reminded also that we have a solemn responsibility to safeguard our ideals and ensure that our campuses remain places where diverse ideas are nurtured and appreciated, and where every member of our community can thrive. Together, we can use our knowledge and our voices to make the world a better place.
---

National Advisory Board Member, UC National Center for Free Speech and Civic Engagement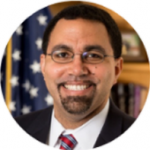 John B. King Jr., Chancellor, State University of New York
Higher education is the surest path to the middle class, yet deep disparities remain in college attainment. Political leaders must ensure equitable access to education beyond high school, especially for students of color and students from low-income backgrounds who are too often excluded from and underserved by U.S. colleges. But higher education isn't only about promoting economic mobility. It's also about cultivating habits of citizenship in a diverse democracy. These habits include free inquiry and free expression: the insight to ask probing questions; the discernment and humility to learn from new information, especially when it doesn't fit prior assumptions; the courage to speak out on public issues, even if others disagree. These hallmarks of our democratic republic and of higher education are under attack in the body politic and on college campuses. Bills have passed in some states, and are popping up in others, to forbid teaching about slavery and the Jim Crow south. The science of COVID-19 and the legitimacy of the 2020 election are viewed through the lens of political partisanship. Well-funded, anti-democratic campaigns to restrict voting threaten to silence certain voices.
How should college leaders, educators, and students respond? By redoubling our commitments to the knowledge-building and justice-seeking work at the heart of the Socratic project we call education. Keep asking tough questions and demanding hard evidence. Keep an open mind to new ideas while maintaining a healthy skepticism of claims that don't hold up to scrutiny. Keep speaking truth to power – and be ready to show your own receipts. And don't let the sophists get you down.
---

National Advisory Board Member, UC National Center for Free Speech and Civic Engagement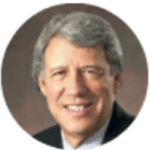 Geof Stone, Edward H. Levi Distinguished Professor of Law, The University of Chicago

I have been a law professor for forty-eight years. Nonetheless, after a year-and-a-half teaching on Zoom and having no face-to-face interaction with my students or my colleagues, I have to admit that I experience considerable discomfort when I think about returning this fall to face-to-face interactions. This is not because I feel unsafe, but because it all now seems so strange. I know that's crazy, but such is life.
Nonetheless, I also look forward to life more-or-less returning to "normal" with great excitement. Although the transition will be challenging for all of us – students, faculty and staff, it is a transition we must make – and we must make it with energy, confidence and enthusiasm (even if we feel uneasy). If there's one thing I've learned after almost half-a-century of life in a university environment it is that for education to be meaningful all participants must engage actively with one another in lively and fearless debate and discourse. A student cannot learn if they limit themself to reading texts, taking notes and looking things up on the Internet in the privacy of their room, and a professor cannot produce meaningful scholarship if they do not invite lively discussion and criticism of their ideas from students and colleagues.

So my advice to all of us as we return to the strange old world of education in person is that we take a deep breath, draw on our curiosity and our courage, and go after each other in a civil but always challenging and discomforting manner. That, after all, is how we learn.
---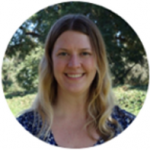 Gwen Chodur, President, University of California Graduate and Professional Council
My advice is to actively listen – not just to what is being explicitly said, but to the intentions behind it as well. The entire purpose of a university is to be a place of learning and it is in our interactions with others that we expand our world-view and develop empathy. Learning shouldn't be limited to the classroom but without the freedom to speak their truth, our community is deprived of the opportunity to learn from the wisdom of those who have been silenced. The most important learning happens when we are in a position to confront and question our views. There are few issues that will ever have universal consensus and so the more often we are able to engage with opposing viewpoints the more nuanced our understanding can become. The process of listening should never be passive and we must critically engage with ideas that challenge our own.
---

2020-21 Fellows, UC National Center for Free Speech and Civic Engagement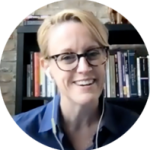 Jill Dunlap, Director for Research and Practice, NASPA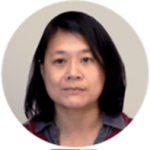 Alice Yau, Police Officer-Instructor-Trainer, Chicago Police Department

Our advice is that all stakeholders on campus should familiarize themselves with the institution's free speech policy. Students need to be aware of their rights and responsibilities and the limitations of their free speech rights when protesting. They need to be cognizant of when those rights to freedom of speech infringe on the rights of others to access their education. Administrators should equally be aware of the policy and when and how they are implementing it when faced with dissent on campus. Faculty and staff should be similarly aware of those rights and responsibilities so that they can guide students about the rights and limitations of their freedom of expression. It takes every one of these groups to protect free speech on campus and ensure that everyone's voices can be heard.