#SpeechMatters:
The Future of
Free Expression
on Campus
Thursday, March 21, 2019
University of California,
Washington Center (UCDC)
Engage with leading national experts on today's most pressing issues related to free speech on campus, the internet and beyond.
Register
Schedule
Panel 1: Columnists Corner
What does our evolving view of the First Amendment mean for America, our democracy and our future generations? Join industry experts to explore cutting-edge questions about free speech, public discourse and the role of the First Amendment in today's society.
Lightning Talk by Howard Gillman
Panel 2: Speech Dilemmas in the Digital World
The rise of the internet has irrevocably changed how we communicate. Colleges must grapple with how best to use emerging technology to enhance education while also ensuring a safe and inclusive community. Join prominent thought leaders and industry experts in discussing the pressing issues surrounding technology's impact on hate speech, harassment and today's campus climate.
Lightning Talk by Erwin Chemerinsky
Panel 3: Furthering Civil Discourse in Higher Education
Tremendous attention has been directed toward the lack of civil discourse in America and our academic institutions. But what about the progress being made? In this panel discussion, scholars and university leaders will share the work they and others are doing to elevate dialogue and enhance viewpoint diversity on campus.
Fireside Chat with Assistant Attorney General Eric Dreiband and UC President Janet Napolitano
Our day will close with a discussion about free speech trends from campus to the courtroom between Assistant Attorney General for the Civil Rights Division of the Department of Justice, Eric Dreiband, and UC President Janet Napolitano. This dialogue will be moderated by Pulitzer-prize winning journalist Anne Kornblut, Director of New Initiatives for News Partnerships for Facebook.
Featured Speakers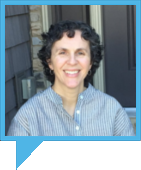 Ilana Redstone Akresh
Associate Professor of Sociology
University of Illinois at Urbana-Champaign
Ilana Redstone Akresh
Ilana Redstone Akresh is on the faculty at the University of Illinois at Urbana-Champaign, where she is an associate professor of sociology. Ilana's work has examined various aspects of U.S. immigration and, more recently, disciplinary divisions and higher education. Currently, her work focuses on viewpoint diversity in academia. Her academic work has appeared in journals including the American Sociological Review, Demography, the American Journal of Public Health, and Social Science and Medicine. She has published on viewpoint diversity in Quillette and in The American Interest. In spring 2019, she will be teaching a course at the University of Illinois at Urbana-Champaign called "Bigots and Snowflakes: Living in a World Where Everyone Else is Wrong." She holds a BA from University of New Hampshire and an MA and PhD from the University of Pennsylvania.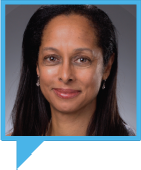 Katya Armistead
Assistant Vice Chancellor & Dean of Student Life
UC Santa Barbara
Katya Armistead
Katya Armistead—a student-focused administrator with about 30 years of service at UCSB—was born and raised in Pasadena, CA. As a young person, she spent a great deal of time at Cal Tech, where her mother worked in the Theater Arts department. Katya enjoyed acting in several plays throughout middle school and high school. Katya was fortunate to be admitted to UCSB where she lived in Santa Catalina (when it was still FT) and on Del Playa, worked in Arts & Lectures, and even met her future-husband at the Delt fraternity house where it exists today on Pardall Road in Isla Vista!
After graduating from UCSB with her bachelor's degree in sociology, Katya moved to New York City where she worked in an ad agency and waited tables. Soon thereafter, Katya returned to the Santa Barbara area where she obtained a position at UCSB working in Admissions as an administrative assistant. Over the years, she rose to the position of assistant director of the department and manager of the Visitor Center. While working in Admissions, Katya completed her master's degree in college counseling and student development at Azusa Pacific University. Working in Admissions, she developed a strong reputation for building strong bonds with students and helping them to achieve their academic and leadership goals, especially through support of student-led campus organizations and initiatives.
In 2007, Katya was appointed Assistant Dean of Student Activities in Student Life, where she later became an associate dean and director of the Office of Student Life (OSL). In 2012, she received her doctorate (Ed.D.) in educational leadership from a joint program between UCSB and Cal Poly, San Luis Obispo. And since 2015, Katya has served as Dean of Student Life. Katya's most memorable contributions to Student Life include working with groups of students to bring their ideas for events and initiatives to fruition, especially in the wake of adversity, crisis, and even tragedy. Her aspirations for the near future as AVC/DOS are to foster increased collaboration among Student Life units and to foster a sense of campus community such that all students feel they truly belong.
Dr. Katya Armistead lives with her partner, Tim (also UCSB alum), in Santa Barbara where she is an active volunteer and board member in non-profit organizations. Her two sons have graduated from Santa Barbara High School and have gone on to pursue degrees at the CSU and UC. When she isn't on campus, she enjoys early-morning walks on the beach, reading, and dining out.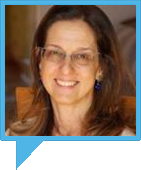 Susan Benesch
Director
Dangerous Speech Project
Susan Benesch
Susan Benesch is Faculty Associate of the Berkman Klein Center for Internet and Society at Harvard University. She founded and directs the Dangerous Speech Project, to study speech that can inspire violence - and to find ways to prevent this, without infringing on freedom of expression. To that end, she conducts research on methods to diminish harmful speech online, or the harm itself. Trained as a human rights lawyer at Yale, Susan also teaches at American University.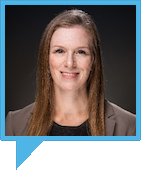 Monika Bickert
Vice President for Global Policy Management and Counterterrorism
Facebook
Monika Bickert
Monika Bickert is Facebook's Vice President for Global Policy Management and Counterterrorism. Her global team manages the policies for what types of content can be shared on Facebook and how advertisers and developers can interact with the site. Monika originally joined Facebook in 2012 as lead security counsel, advising the company on matters including child safety and data security. Prior to joining Facebook, Monika served as Resident Legal Advisor at the U.S. Embassy in Bangkok, Thailand, where she specialized in Southeast Asian rule of law development and response to child exploitation and human trafficking. She also served as Assistant United States Attorney for 11 years in Washington, DC, and Chicago, prosecuting federal crimes ranging from public corruption to gang-related violence.
Monika received a B.A. in Economics and English from Rice University and a J.D. from Harvard Law School.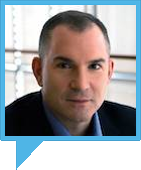 Frank Bruni
Op-Ed Columnist
The New York Times
Frank Bruni
Frank Bruni has been a twice-weekly Op-Ed columnist for The New York Times since June 2011, focusing on American politics, social issues and higher education. He is also a CNN Contributor and the author of three New York Times bestselling books, including "Where You Go Is Not Who You'll Be: An Antidote to the College Admissions Mania," which was published in 2015. He is The Times's first openly gay Op-Ed columnist.
He joined the newspaper in 1995 and, over more than two decades, served in an array of roles: as a White House correspondent, a Congressional reporter, a writer at large for The Times Magazine, the chief restaurant critic and the Rome bureau chief. He covered George W. Bush's 2000 presidential campaign, which was the subject of his first bestseller, "Ambling Into History." His second bestseller was a memoir, "Born Round," and he is the author, additionally, of "A Gospel of Shame: Children, Sexual Abuse and the Catholic Church" and "A Meatloaf in Every Oven," his one and only cookbook.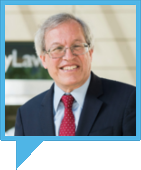 Erwin Chemerinsky
Dean
UC Berkeley School of Law
Erwin Chemerinsky
Erwin Chemerinsky became the 13th Dean of Berkeley Law on July 1, 2017, when he joined the faculty as the Jesse H. Choper Distinguished Professor of Law.
Prior to assuming this position, from 2008-2017, he was the founding Dean and Distinguished Professor of Law, and Raymond Pryke Professor of First Amendment Law, at University of California, Irvine School of Law. Before that he was a professor at Duke University from 2004-2008, and from 1983-2004 was a professor at the University of Southern California Law School.
He is the author of eleven books, including leading casebooks and treatises about constitutional law, criminal procedure, and federal jurisdiction. His most recent books are, We the People: A Progressive Reading of the Constitution for the Twenty-First Century (Picador Macmillan) published in November 2018, and two books published by Yale University Press in 2017, Closing the Courthouse Doors: How Your Constitutional Rights Became Unenforceable and Free Speech on Campus (with Howard Gillman). He frequently argues appellate cases, including in the United States Supreme Court.
In 2016, he was named a fellow of the American Academy of Arts and Sciences. In January 2017, National Jurist magazine again named Dean Chemerinsky as the most influential person in legal education in the United States.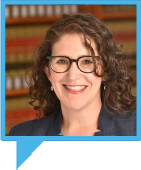 Michelle Deutchman
Executive Director
UC National Center for Free Speech and Civic Engagement
Michelle Deutchman
Michelle N. Deutchman is the inaugural Executive Director of the UC National Center for Free Speech and Civic Engagement.
Formed by the UC Office of the President, the Center explores how the fundamental democratic and academic principles of free speech and civic engagement should enrich the discovery and transmission of knowledge in America's colleges and universities. In this role, Deutchman oversees a multidisciplinary national fellowship program and works across all 10 UC campuses to study and shape national discourse about free speech.
Before joining the Center, Deutchman served as Western States Civil Rights Counsel and National Campus Counsel for the Anti-Defamation League (ADL), a non-profit organization that has been a leader in combating bigotry, prejudice and anti-Semitism for over a century. As National Campus Counsel, Ms. Deutchman focused on emerging trends and challenges pertaining to free expression at colleges and universities. She trained campus stakeholders – including administrators and law enforcement – on how to safeguard free speech at universities while simultaneously maintaining a safe and inclusive campus climate. Deutchman teaches a course on contemporary free exercise issues at UCLA School of Law.
She earned her Juris Doctor from University of Southern California Law Center, where she graduated Order of the Coif. She is a Phi Beta Kappa graduate of University of California at Berkeley and holds a Bachelor of Arts in Political Science.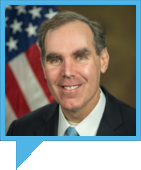 Eric Dreiband
Assistant Attorney General for the Civil Rights Division
Department of Justice
Eric Dreiband
Eric S. Dreiband currently serves as the Assistant Attorney General for the Civil Rights Division of the Department of Justice.
Before arriving at the Justice Department, Eric was a partner in the Washington, D.C. office of the law firm of Jones Day, where he primarily focused on Labor and Employment Issues. During Eric's time at the firm, Chambers USA listed him as one of the best labor and employment lawyers in Washington, and he is highly recognized by The Legal 500 US as well.
Previously, Eric served as the general counsel of the U.S. Equal Employment Opportunity Commission, where he directed the federal government's litigation of Title VII of the Civil Rights Act of 1964 and several other federal employment antidiscrimination laws. He also issued the Regional Attorneys' Manual, which established the policies of EEOC's litigation program.
Prior to his EEOC service, Eric served as deputy administrator of the U.S. Department of Labor's Wage and Hour Division. He directed the federal government's enforcement of the Fair Labor Standards Act, the Family and Medical Leave Act, and other laws. For his contribution to the DOL's efforts to update its overtime regulations, he received the Secretary of Labor's Exceptional Achievement Award. Eric also received the Secretary of Labor's Compliance Assistance Award for leading the DOL's efforts to increase compliance with the federal child labor laws.
From 1997 to 2000, Eric served in the Office of Independent Counsel Kenneth W. Starr. The Federal Deposit Insurance Corporation awarded him a special commendation after he led the investigation and successful prosecution of a former associate attorney general of the United States.
Eric received his J.D., with honors, from Northwestern University of Law, his M.T.S. from Harvard Divinity School, and his A.B. from Princeton University. After graduating from law school, Eric spent two years as a law clerk to the Honorable William J. Bauer of the United States Court of Appeals for the Seventh Circuit.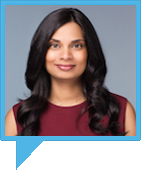 Vijaya Gadde
Legal, Policy and Trust & Safety Lead
Twitter
Vijaya Gadde
Vijaya Gadde is Twitter's legal, public policy, and trust and safety lead. She previously served as a legal director at Twitter, where she managed the international and corporate legal teams. Prior to joining Twitter in 2011, Vijaya was senior director, legal at Juniper Networks; previously, for nearly a decade, she was an associate at Wilson Sonsini Goodrich & Rosati. While at WSGR, Vijaya acted as counsel to the New York Stock Exchange's Proxy Working Group and Commission on Corporate Governance.
Vijaya earned a J.D. from New York University School of Law and a B.S. in industrial and labor relations from Cornell University.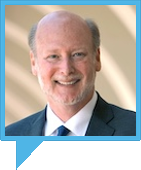 Howard Gillman
Chancellor
University of California, Irvine
Howard Gillman
Howard Gillman was appointed by the University of California Board of Regents as the sixth chancellor of the University of California, Irvine on September 18, 2014. He is an award-winning scholar and teacher with an expertise in the American Constitution and the Supreme Court. He holds faculty appointments in the School of Law, the Department of Political Science (within the School of Social Sciences), the Department of History (within the School of Humanities), and the Department of Criminology, Law and Society (within the School of Social Ecology) and every year teaches an undergraduate seminar. He also provides administrative oversight to, and serves as co-chair of the advisory board of, the University of California's National Center for Free Speech and Civic Engagement.
Under Chancellor Gillman's leadership, UCI has accelerated its ascendency among globally preeminent research universities. It has been ranked in the top 10 of all public universities in the nation by U.S. News & World Report; doubled its annual philanthropic fundraising to an all-time high, including receiving the largest single gift in the campus's history; increased its annual research support by more than $100 million, also setting a new record; established the Sue and Bill Gross School of Nursing; furthered its national leadership in sustainable practices; demonstrated its status as a "first choice" college for undergraduates by receiving more than 116,000 freshman and transfer applications for fall 2018, including the second-highest number of applicants from California residents among all UC campuses; fostered regional economic development by establishing the premier local entrepreneurial incubator; announced Illuminations, an arts and culture initiative that enhances student exposure to the arts through enhanced regional partnerships; and developed a new strategic plan, Bright Past, Brilliant Future, that sets out a bold and ambitious road map for growth, expanding the university's capacity to improve lives in our region and around the world.
Chancellor Gillman previously served as provost and executive vice chancellor (from June 2013) and interim chancellor (from July 2014). As provost he established a wide range of multidisciplinary research, teaching, and hiring initiatives designed to ensure campus-wide attention to important global and regional challenges, prioritized an agenda of "inclusive excellence" for faculty hiring and student support, transformed the campus's approach to technology transfer and commercialization, expanded commitments to fundraising and community engagement, and reformed the campus budget model to prepare the university for an era of diminished state support.
Chancellor Gillman came to UCI after spending more than two decades at the University of Southern California, where he held faculty appointments in the Departments of Political Science and History, and, by courtesy, in the Gould School of Law. From 2005 to 2012 he served as dean of the Dana and David Dornsife College of Letters, Arts and Sciences, the largest, oldest, and most academically diverse unit at USC. During his five years as dean he raised approximately $450 million, including playing a central role in securing a $200 million naming gift, the largest single gift in USC's history, and was credited with promoting innovation in academic programs, securing yearly increases in external funding for research, recruiting more than 100 new faculty, making diversity an institutional priority, developing a new funding model for Ph.D. programs, and expanding undergraduate opportunities in research, overseas study, and service learning.
Prior to his service as dean, Chancellor Gillman also served as associate vice provost for research advancement, chair of the Department of Political Science, and director of graduate studies within the Department of Political Science.
Chancellor Gillman has long been recognized for teaching excellence and dedication to students. Among his teaching honors are: the Teaching and Mentoring Award from the Law and Courts section of the American Political Science Association, 2013; the USC Associates Award for Excellence in Teaching, 2001 – the highest honor the university bestows on its faculty for career achievement in teaching and dedication to students; the General Education Teaching Award from the College of Letters, Arts and Sciences, 2001; and an appointment as a Distinguished Faculty Fellow of the USC Center for Excellence in Teaching, 2001-2013.
His academic and scholarly honors include the Law and Courts Service Award, recognizing exceptional service to the Law and Courts Section of the American Political Science Association; the Enlund Distinguished Scholar in Residence at Depaul University College of Law; the American Judicature Society Award for best paper on public law presented in the previous year; the C. Herman Pritchett Award for best book in public law published during the previous year; and the Pi Sigma Alpha Award for the best paper presented at the previous annual meeting of the Western Political Science Association.
A prolific author of academic papers, articles, and book chapters, and a frequent invited lecturer, Chancellor Gillman's books include:
Free Speech on Campus, co-authored with Erwin Chemerinsky (Yale University Press, 2018); The Complete American Constitutionalism, Volume One: Introduction and the Colonial Era, co-authored with Mark A. Graber (Oxford University Press, 2015), the first volume of an eight-volume reference series on American constitutional history and politics;
American Constitutionalism, 2nd edition, Volume I: Structure of Government, with Mark A. Graber and Keith Whittington (Oxford University Press, 2017, 2013);
American Constitutionalism, 2nd edition, Volume II: Rights and Liberties, with Mark A. Graber and Keith Whittington (Oxford University Press, 2017, 2013);
American Constitutionalism: Powers, Rights, and Liberties, co-authored with Mark A. Graber and Keith E. Whittington (Oxford University Press, 2014);
The Votes that Counted: How the Court Decided the 2000 Presidential Election (University of Chicago Press, 2001);
Supreme Court Decision-Making: New Institutionalist Approaches, edited with Cornell W. Clayton (University of Chicago Press, 1999);
The Supreme Court in American Politics: New Institutionalist Interpretations, edited with Cornell W. Clayton (University Press of Kansas, 1999);
The Constitution Besieged: The Rise and Demise of Lochner Era Police Powers Jurisprudence (Duke University Press, 1993), which received the C. Herman Pritchett Award for best book in public law published during the previous year and was named a Choice "Outstanding Academic Book" selection for 1993.
A native of Southern California, Chancellor Gillman grew up in North Hollywood and was a first-generation college student. He earned bachelor's (magna cum laude, Phi Beta Kappa), master's, and doctoral degrees in political science at UCLA. His wife, Ellen Ruskin-Gillman, earned her bachelor's degree at UC San Diego and master's and doctoral degrees in psychology at UCLA. They have two children.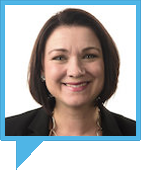 Tamara Keith
White House Correspondent
NPR
Tamara Keith
Tamara Keith is a NPR White House Correspondent and co-host of the NPR Politics Podcast. During the 2016 presidential campaign she was assigned to cover Hillary Clinton.
Prior to moving into her current role in January 2014, Keith was a Congressional Correspondent who put an emphasis on covering House Republicans, the budget, taxes, and the fiscal fights that dominated at the time. She began covering Congress in August 2011.
Keith joined NPR in 2009 as a Business Reporter. In that role, she reported on topics spanning the business world from covering the debt downgrade and debt ceiling crisis to the latest in policy debates, legal issues, and technology trends. In early 2010, she was on the ground in Haiti covering the aftermath of the country's disastrous earthquake and later she covered the oil spill in the Gulf. In 2011, Keith conceived of and solely reported The Road Back To Work, a year-long series featuring the audio diaries of six people in St. Louis who began the year unemployed and searching for work.
Keith has deep roots in public radio and got her start in news by writing and voicing essays for NPR's Weekend Edition Sunday as a teenager. While in college, she launched her career at NPR Member station KQED's California Report, covering topics including agriculture and the environment. In 2004, Keith began working at NPR Member station WOSU in Columbus, Ohio, where she reported on politics and the 2004 presidential campaign.
Keith then went back to California to open the state capital bureau for NPR Member station KPCC/Southern California Public Radio. In 2006, Keith returned to KQED, serving as the Sacramento-region reporter for two years.
In 2001, Keith began working on B-Side Radio, an hour-long public radio show and podcast that she co-founded, produced, hosted, edited, and distributed for nine years.
Keith earned a bachelor's degree in Philosophy from the University of California, Berkeley, and a master's degree at the UCB Graduate School of Journalism. Keith is part of the Politics Monday team on the PBS NewsHour, a weekly segment rounding up the latest political news. Keith is also a member of the Bad News Babes, a media softball team that once a year competes against female members of Congress in the Congressional Women's Softball game.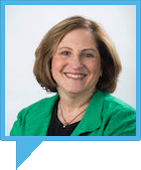 Ruth Marcus
Deputy Editorial Page Editor
The Washington Post
Ruth Marcus
Ruth Marcus is deputy editorial page editor for The Post. She also writes a weekly column and is a contributor for MSNBC and NBC news. She joined The Post's national staff in 1986, covering campaign finance, the Justice Department, the Supreme Court and the White House. From 1999 through 2002, she served as deputy national editor, supervising reporters who covered money and politics, Congress, the Supreme Court and other national issues. She joined the editorial board in 2003 and began writing a regular column in 2006. A graduate of Yale College and Harvard Law School, she was a finalist for the Pulitzer Prize for Commentary in 2007.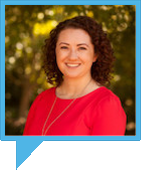 Kelli Musick
National Campus Program Coordinator
Feminist Majority Foundation
Kelli Musick
Kelli Musick is the National Campus Program Coordinator with the Feminist Majority Foundation. She joined FMF in 2015, following working with the organization as Vice President of Feminists United, the student affiliate at the University of Mary Washington. Since joining Feminists United as a freshman in 2011, she devoted her time to working on issues including women's healthcare, environmental justice, pay equity, reproductive rights, LGBTQ+ equality, and ending sexual violence on college campuses. At the Feminist Majority Foundation, she organizes students across the country but predominantly in the Mid-Atlantic and Northeast. She's traveled to more than a dozen states and mobilized student voters in four election cycles. Kelli holds a Bachelors in Sociology from the University of Mary Washington in Fredericksburg, Virginia and currently serves on the Young Alumni Council as the Membership Chair managing volunteer outreach to recent alumni. She's most passionate about the intersection of electoral politics and reproductive health, rights, and justice. She wants to pursue Public Interest law and run of office in her home state of Virginia. In her free time, she enjoys binging true crime shows, hiking in Shenandoah, and taking photos of her kitten, Piper.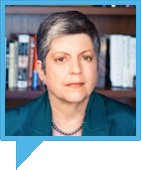 Janet Napolitano
President
University of California
Janet Napolitano
Janet Napolitano was named the 20th president of the University of California on July 18, 2013, and took office on Sept. 30, 2013.
She leads a university system with 10 campuses, five medical centers, three affiliated national laboratories, and a statewide agriculture and natural resources program.
Napolitano is a distinguished public servant with a record of leading large, complex organizations at the federal and state levels.
She served as Secretary of Homeland Security from 2009-13, as Governor of Arizona from 2003-09, as Attorney General of Arizona from 1998-2003, and as U.S. Attorney for the District of Arizona from 1993-97. Before that, she practiced at the law firm of Lewis & Roca in Phoenix, where she became a partner in 1989. She began her career in 1983 as a clerk for Judge Mary M. Schroeder of the U.S. Court of Appeals for the Ninth Circuit.
As Governor of Arizona, Napolitano focused on education, from pre-kindergarten through public higher education. She was the first woman to chair the National Governors Association, and was named one of the nation's top five governors by Time magazine.
Napolitano earned a B.S. degree (summa cum laude in Political Science) in 1979 from Santa Clara University, where she was Phi Beta Kappa, a Truman Scholar and the university's first female valedictorian. She received her law degree in 1983 from the University of Virginia School of Law. Napolitano holds honorary degrees from several universities and colleges, including Emory University, Pomona College and Northeastern University. In 2010, she was awarded the prestigious Thomas Jefferson Foundation Medal (Law), the University of Virginia's highest external honor.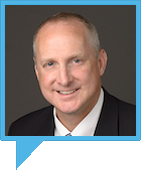 Steven R. Schultz
General Counsel
Purdue University
Steven R. Schultz
As Purdue's general counsel, Steve advises the Trustees, the president and senior administrators on issues of law, governance and risk management and oversees and directs the representation of the University in all legal matters. Since joining the University in early 2013, Steve has developed and led Purdue's first internal legal operation in its nearly 150-year history.
Following law degrees from Yale and Cambridge (Trinity Hall), Steve worked as a corporate lawyer with Barnes & Thornburg in Indianapolis and with Fried, Frank, Harris, Shriver & Jacobson in London, where he specialized in business start-ups, mergers and acquisitions, and capital markets financings. After 9/11, Steve and his family returned to Indiana, settling in Columbus. There he built the enterprise-wide legal function of Irwin Financial, the publicly traded parent company of Indiana's then oldest state-chartered bank.
Between stints as general counsel of Irwin Financial and of Southeastern Indiana Health Organization, an Indiana health insurance services company, Steve served as Indiana Governor Mitch Daniels' first chief counsel. He also served as a member of the Indiana Finance Authority from 2006 to 2009, a period in which the state received its first ever AAA credit rating. In 2010, Governor Daniels and Kentucky Governor Steve Beshear asked Steve to lead a bi-state effort to develop a plan of finance and project delivery strategy for the Ohio River Bridges Project—at the time one of the most significant infrastructure projects in the nation. As of the end of 2016, the bridges are nearing completion, marking the realization of a dream shared by the two states for over 40 years.
An Indianapolis native, Steve received his undergraduate degree in history and political science from Butler University (BA '88), where he played football for the Bulldogs.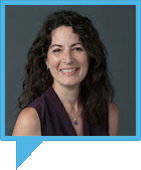 Lara Schwartz
Director of Civil Discourse Project
American University
Lara Schwartz
Lara Schwartz specializes in civil discourse and campus speech, constitutional law, civil rights, politics, communications, and policy. Drawing on her experience as a legislative lawyer, lobbyist, and communications strategist in leading civil rights organizations, Lara brings an advocate's-eye view to her teaching. Prior to joining the SPA faculty, Lara served as Director of Strategic Engagement at the American Constitution Society for Law & Policy. Previously she served as Courts Matter director at Media Matters, Legal Director at the Human Rights Campaign, and Vice President of External Affairs at the American Association of People with Disabilities. Lara worked in litigation at Skadden, Arps, Slate, Meagher, and Flom and Gilbert, Heintz, and Randolph. She also served as a law clerk to Judge Ronald Lee Gilman on the U.S. Court of Appeals for the 6th Circuit. Lara has appeared on national and local radio and television programs and written op-eds published in national papers and local papers of record.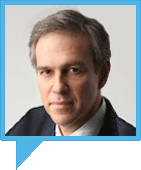 Bret Stephens
Op-Ed Columnist
The New York Times
Bret Stephens
Bret Stephens is an op-ed columnist for the New York Times. He previously worked as the foreign-affairs columnist for The Wall Street Journal, where he won a Pulitzer Prize for commentary, and as editor-in-chief of The Jerusalem Post. He was raised in Mexico City, educated at the University of Chicago and London School of Economics, and has reported stories from around the world. He lives in New York with his family.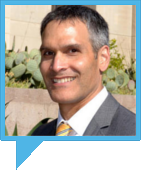 John Villasenor
Professor of Engineering, Public Policy, and Management; Visiting Professor of Law
UCLA
John Villasenor
John Villasenor is a professor of engineering, public policy, and management, and a visiting professor of law at UCLA. He also has appointments at the Brookings Institution in Washington and at the Hoover Institution at Stanford. His work focuses on the broader impacts of key technologies including artificial intelligence, cybersecurity, and digital communications.
Venue
University of California, Washington Center (UCDC)
1608 Rhode Island Avenue, NW
Washington, DC 20036