When the University Speaks, What Should it Say?
Event Details
Colleges and universities are often called upon to speak about events taking place inside and outside of the campus community. Deciding if and when to do so is a complicated calculation: who should speak? What should the message say? What will the impact be?
On Tuesday, March 23rd, Cerri Banks, 2020-2021 Center Fellow and dean of students & vice president for student affairs at Skidmore College, and Sigal Ben-Porath, Professor of Education at University of Pennsylvania had a dynamic conversation about these and other questions.
---
---
Resources
---
Speakers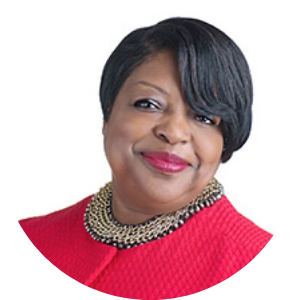 Dean of Students and VP for Student Affairs, Skidmore College; 2020-2021 Fellow, UC National Center for Free Speech and Civic Engagement
Dr. Cerri Banks is the dean of students and vice president for student affairs at Skidmore College since August 1, 2016.  Previously, she served as vice president for student affairs and dean of the college at Mount Holyoke College in South Hadley, Massachusetts and as the dean of William Smith College at Hobart and William Smith Colleges in Geneva NY.
In her role at Skidmore Banks is responsible for the academic and social progress of students. She oversees 134 employees and all offices in Student Affairs, including athletics, campus life and engagement, health and wellness, residential life, career development, student diversity programs, and student academic services.  
Banks received her Ph.D. in Cultural Foundations of Education and a Certificate of Advanced Studies in Women's Studies, both from Syracuse University and specializes in sociology of education, cultural studies, multicultural education, and qualitative research.  Committed to educational reform and issues of inclusion, Banks draws from educational theory, feminist theory, and critical race theory in her work as the dean and in her teaching, research and writing.  Her book Black Women Undergraduates, Cultural Capital and College Success (Peter Lang, 2009) expands the theoretical concept of cultural capital and provides practical ways colleges and universities can recognize and utilize the cultural capital of all students.  She is also the co-author of the edited text, Teaching, Learning and Intersecting Identities in Higher Education (Peter Lang, 2012).  This book utilizes voices of scholars and students from a range of academic disciplines to analyze the ways divergent identities and experiences infiltrate the classroom. Her newest project entitled, "No Justice! No Peace! College Student Activism, Race Relations and Media Cultures" looks at the implications of the changing tides of student activism for college campuses. Banks has produced scores of articles, book chapters, and presentations on culturally relevancy, identity and learning, and other subjects.
Active in key higher-education organizations over the course of her career, Banks has won a wide array of honors, awards, and scholarships. A graduate of Monroe Community College before transferring to Syracuse University, she was inducted into Monroe's Hall of Fame.
---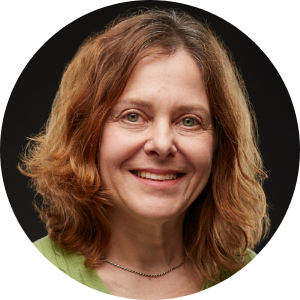 Professor of Education, University of Pennsylvania
Dr. Ben-Porath received her doctorate in political philosophy from Tel Aviv University in 2000. She was awarded two successive Tel Aviv University President's postdoctoral grants. In 2001-2004, she was a postdoctoral research associate at the University Center for Human Values at Princeton University.
Dr. Ben-Porath has been teaching at Penn GSE since 2004. She is an associate member of the political science department and the philosophy department at Penn. She served as a special assistant to the university president, and as chair of the faculty advisory board to Penn Press. She is executive committee member of the Andrea Mitchell Center for the Study of Democracy. In 2012-2013 she was affiliated with the Safra Center for Ethics at Tel Aviv University, and in 2020-2021 she was a fellow in residence at the Edmond J. Safra Center for Ethics at Harvard.
Dr. Ben-Porath is interested in democratic theory and practice, and studies the ways institutions like schools and colleges can sustain and advance democracy. Her areas of expertise include philosophy of education and political philosophy. Her books include Making Up Our Mind: What School Choice is Really About (2019), Free Speech on Campus (2017) and Varieties of Sovereignty and Citizenship (2012), as well as Tough Choices: Structured Paternalism and the Landscape of Choice (2010) and Citizenship under Fire: Democratic Education in Times of Conflict (2006). She is currently continuing her work on campus free speech, and is researching the promise of civic dialogue in schools and colleges.
---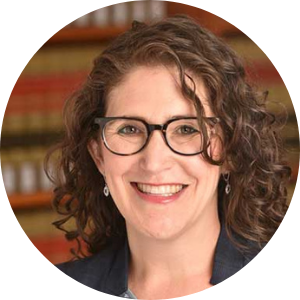 Executive Director, UC National Center for Free Speech and Civic Engagement
Michelle N. Deutchman is the inaugural Executive Director of the UC National Center for Free Speech and Civic Engagement. Formed by the UC Office of the President, the Center explores how the fundamental democratic and academic principles of free speech and civic engagement should enrich the discovery and transmission of knowledge in America's colleges and universities.
 In this role, Deutchman oversees a multidisciplinary national fellowship program and works across all 10 UC campuses to study and shape national discourse about free speech.
Before joining the Center, Deutchman served as Western States Civil Rights Counsel and National Campus Counsel for the Anti-Defamation League (ADL), a non-profit organization that has been a leader in combating bigotry, prejudice and anti-Semitism for over a century. As National Campus Counsel, Ms. Deutchman focused on emerging trends and challenges pertaining to free expression at colleges and universities. She trained campus stakeholders – including administrators and law enforcement – on how to safeguard free speech at universities while simultaneously maintaining a safe and inclusive campus climate.
Deutchman teaches a course on contemporary free exercise issues at UCLA School of Law.
She earned her Juris Doctor from University of Southern California Law Center, where she graduated Order of the Coif. She is a Phi Beta Kappa graduate of University of California at Berkeley and holds a Bachelor of Arts in Political Science.