2019-2020 Class of Fellows
Free Speech & Public Spaces: Voice, Activism, and Democracy
Research completed by: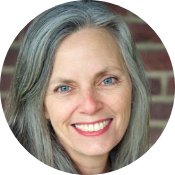 Spoma Jovanovic
2019-2020 Fellow
Professor of Communication Studies
University of North Carolina, Greensboro
---
ABOUT THE RESEARCH
Spoma's project considers the ways and means by which activists express themselves in order to activate civic engagement. She interviewed and wrote stories of activists who have been at the front lines of protest and civil disobedience and created an instructional guide for students and community members to accompany those stories.
---
READ & DOWNLOAD
---
CURRICULAR ASSIGNMENTS
Spoma created six detailed curricular assignments prepared as stand-alone activities and focused on free speech boundaries, ethics and activism, participation in municipal politics, voting and elections, news talks, and social movements. The assignments were written to encourage questions in the context of developing knowledge, skills, values, and actions associated with free speech and civic engagement. They include both student instructions and instructor information.
---
VIDEOS & DISCUSSION GUIDES
To advance the importance of the work of local community members, Spoma worked with a team of undergraduate students and fellow faculty to interview and tell stories of ten activists who have been at the front lines of protest and civil disobedience in Greensboro, North Carolina. They selected people who were younger, older, white, Black, and Latinx to illuminate the issues with which they are immersed to speak out, assemble in public spaces, organize tirelessly behind the scenes, and sometimes even engage in civil disobedience. They probed for how these champions have coped or adjusted to disappointments and still persevered, what they consider the value of free speech to be, how they define activism, and what they think we should do to best prepare youth for community and civic engagement.
Each video is accompanied by a discussion guide written and formatted as a one-page handout to assist faculty in guiding conversation and provide students with additional readings and research.
---
FELLOWS IN THE FIELD: SPOMA JOVANOVIC