2020-2021 Class of Fellows
Institutional Values, Academic Freedom, and the First Amendment
Research completed by: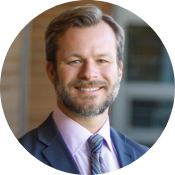 ---
ABOUT THE RESEARCH
Brian's project asks what happens when a university's institutional values collide with the academic freedom and first amendment rights of its faculty, students, or staff. He looked in particular at the University of California's use of diversity statements. Below is an abstract and introduction of his article.
For the full manuscript, please contact the author at bsoucek@ucdavis.edu.
---
READ & DOWNLOAD