2021-2022 Class of Fellows
Whistleblower Protection in Higher Education: A California Case Study
Research completed by: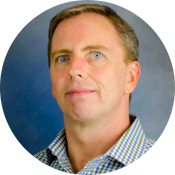 Frank LoMonte
2021-2022 Fellow
Professor and Director, The Brechner Center
for Freedom of Information,
University of Florida College of Journalism and Communications
---
ABOUT THE RESEARCH
Employees and athletes at state universities have legal protection to speak about issues of public concern, but institutional policies do not always encourage outspokenness or align with prevailing First Amendment standards. This project will look at the free-speech policies, on paper and in practice, that govern these vulnerable populations.
---
READ AND DOWNLOAD
To access speaker notes for the presentation above, please use the version here.
---