Is Academic Freedom Under Siege?
Event Details
Recent news is replete with stories of threats to academic freedom: a public university prohibiting professors from testifying against a piece of state legislation, a professor stepping back from teaching after showing a controversial version of a film, questions about the impact of academic departments and associations taking positions on current social and political events.
On Friday, December 10th, Sigal Ben-Porath, Professor of Education, University of Pennsylvania, Henry Reichman, Professor Emeritus of History at California State University-East Bay and Brian Soucek, UC Davis Law professor and 2020-21 Center Fellow had a dynamic conversation about these and other questions.
---
---
Resources
---
Speakers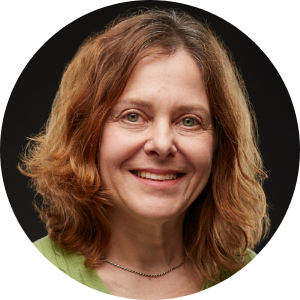 Professor of Education, University of Pennsylvania
Sigal Ben-Porath is professor of Education at the University of Pennsylvania, where she is also a member of the philosophy and the political science departments. She received her doctorate in political philosophy from Tel-Aviv university in 2000, and was a fellow at Princeton University's Center for Human Values as well as the Edmond J. Safra Center for Ethics at Harvard University.
She recently published the books Free Speech on Campus (2017) as well as Making Up Our Mind: What School Choice is Really About (2019), and she is completing a book on democratic erosion and renewal. She chaired Penn's Committee on Open Expression 2015-2019, and served on the board of the Andrea Mitchell Center for the Study of Democracy. In recent years she has offered guidance to many campuses on policy development and responses to controversies surrounding speech.
---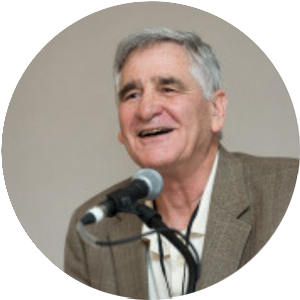 Henry Reichman

Professor Emeritus of History, CSU East Bay, Chair, Committee A on Academic Freedom and Tenure, American Association of University Professors, 2012-21
Henry Reichman is professor emeritus of history at California State University, East Bay; former AAUP vice-president and president of the AAUP Foundation; and from 2012-2021 Chair of AAUP's Committee A on Academic Freedom and Tenure. His book, The Future of Academic Freedom, based in part on posts to the AAUP's Academeblog, where he is a co-editor, was published in 2019. His most recent book, Understanding Academic Freedom, was published in October.
---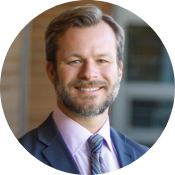 Professor of Law & Chancellor's Fellow, University of California, Davis, 2020-21 Center Fellow
Brian Soucek is Professor of Law and Chancellor's Fellow at the University of California, Davis. Soucek has a Ph.D. in Philosophy from Columbia University and a J.D. from Yale Law School. Before coming to Davis, he served for three years as Collegiate Assistant Professor and Co-Chair of the Society of Fellows in the Liberal Arts at the University of Chicago and clerked for federal judges in the District of Connecticut and the Second Circuit Court of Appeals.
Professor Soucek's scholarship on free speech and equality law has been cited both to and by the U.S. Supreme Court, including in Bostock, its recent decision recognizing federal protections for LGBT workers. His work has been honored with the UCLA Williams Institute's Dukeminier Award, which recognizes each year's best articles on sexual orientation and gender identity law; and it forms the basis of Soucek's appellate advocacy in cases dealing with academic freedom, access to justice, asylum law, and LGBT rights. Professor Soucek is currently Chair of the Law and Humanities Section of the Association of American Law Schools and a Trustee of the American Society for Aesthetics. He was a 2021-22 Fellow at UC's National Center for Free Speech and Civic Engagement and has recently completed his term as Chair of the University of California's systemwide faculty Committee on Academic Freedom.
---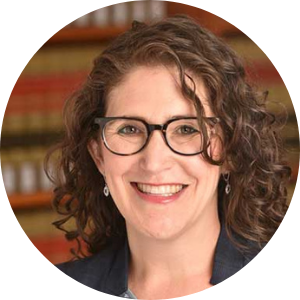 Executive Director, UC National Center for Free Speech and Civic Engagement
Michelle N. Deutchman is the inaugural Executive Director of the UC National Center for Free Speech and Civic Engagement. Formed by the UC Office of the President, the Center explores how the fundamental democratic and academic principles of free speech and civic engagement should enrich the discovery and transmission of knowledge in America's colleges and universities.
 In this role, Deutchman oversees a multidisciplinary national fellowship program and works across all 10 UC campuses to study and shape national discourse about free speech.
Before joining the Center, Deutchman served as Western States Civil Rights Counsel and National Campus Counsel for the Anti-Defamation League (ADL), a non-profit organization that has been a leader in combating bigotry, prejudice and anti-Semitism for over a century. As National Campus Counsel, Ms. Deutchman focused on emerging trends and challenges pertaining to free expression at colleges and universities. She trained campus stakeholders – including administrators and law enforcement – on how to safeguard free speech at universities while simultaneously maintaining a safe and inclusive campus climate.
Deutchman teaches a course on contemporary free exercise issues at UCLA School of Law.
She earned her Juris Doctor from University of Southern California Law Center, where she graduated Order of the Coif. She is a Phi Beta Kappa graduate of University of California at Berkeley and holds a Bachelor of Arts in Political Science.