Programs
Webinar: How Should the New Administration Protect Free Speech and Democracy in Our Digital World?
Event Details
Misinformation. Disinformation. Violent extremism. Hate speech. Conspiracy theories. Interference.
These terms have become part of our national lexicon when talking about social media and the internet. On Wednesday, December 9th, 2020,  experts Rebecca MacKinnon, former Center Fellow and Founding Director of Ranking Digital Rights at New America, and John Palfrey, President of the MacArthur Foundation,  discussed how the new administration should tackle these and other challenges impacting higher education and other institutions that underpin our democracy. The conversation was moderated by Executive Director Michelle Deutchman, filling in for Cecilia Kang, National Technology Correspondent for The New York Times, who was pulled away from the event to cover breaking news.
---
---
Resources
---
Speakers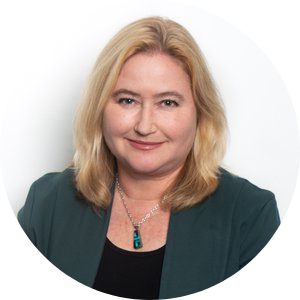 Rebecca MacKinnon
Founding Director of Ranking Digital Rights at New America; 2019-2020 Fellow
Rebecca MacKinnon is founding director of Ranking Digital Rights (RDR), a program that works to promote freedom of expression and privacy on the internet by creating global standards and incentives for companies to respect and protect users' rights.
RDR's Corporate Accountability Index ranks the world's most powerful internet, mobile, and telecommunications companies on relevant commitments and policies, based on international human rights standards. In the academic year 2019-2020, she is also a University of California Freedom of Speech and Civic Engagement Fellow and a UC San Diego Pacific Leadership Fellow
Author of Consent of the Networked: The Worldwide Struggle for Internet Freedom (Basic Books, 2012) MacKinnon is co-founder of the citizen media network Global Voices. She currently serves on the board of directors of the Committee to Protect Journalists and was a founding member of the Global Network Initiative. Before launching the Ranking Digital Rights project, she was a senior research fellow (2012-2013) and Bernard L. Schwartz senior fellow (2010-2012) at New America. She is also a visiting affiliate at the Annenberg School for Communication's Center for Global Communications Studies.
Fluent in Mandarin Chinese, MacKinnon was CNN's Beijing Bureau Chief from 1998-2001 and Tokyo Bureau Chief from 2001-2003. Since leaving CNN in 2004, she has held fellowships at Harvard's Shorenstein Center on the Press and Public Policy, the Berkman Klein Center for Internet and Society, the Open Society Foundation, and Princeton's Center for Information Technology Policy. In 2007-08 she taught online journalism and conducted research on Chinese internet censorship at the University of Hong Kong's Journalism and Media Studies Centre, and was a 2013 adjunct lecturer at the University of Pennsylvania Law School. She received her AB magna cum laude from Harvard University and was a Fulbright scholar in Taiwan.
---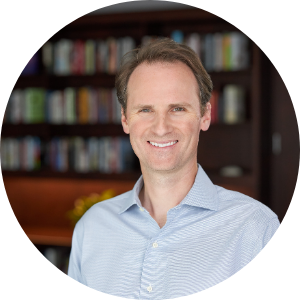 John Palfrey
President of the MacArthur Foundation
John Palfrey is President of the John D. and Catherine T. MacArthur Foundation, one of the nation's largest philanthropies with assets of approximately $7 billion, and offices in Chicago, Mexico City, New Delhi, and Abuja, Nigeria.
Palfrey is a well-respected educator, author, legal scholar, and innovator with expertise in how new media is changing learning, education, and other institutions. Throughout his career, he has demonstrated a commitment to rigorous thinking, disruption, and creative solutions often made possible by technology, accessibility of information, and diversity and inclusion. Palfrey has extensive experience in social change spanning the education, nonprofit, and philanthropic sectors.
Prior to joining the Foundation, Palfrey served as Head of School at Phillips Academy, Andover, the only school of its kind to maintain need-blind admissions. During his tenure, the number of faculty members of color doubled, and the student body grew more diverse. He oversaw the creation of the Tang Institute at Andover, which seeks to reform and democratize excellent teaching and learning.
Palfrey was the Henry N. Ess III Professor of Law and Vice Dean for Library and Information Resources at Harvard Law School. In that role, he expanded the Library's reach and services, finding innovative ways to use digital technologies to enhance the school's scholarship and teaching.
From 2002 to 2008, Palfrey served as Executive Director of the Berkman Klein Center for Internet & Society, which seeks to explore and understand cyberspace. He is founding board chair of the Digital Public Library of America, and is the former board chair of LRNG, a nonprofit launched and supported by MacArthur.
Palfrey has published extensively on how young people learn in a digital era, as well as the effects of new technologies on society at large. He is the author or coauthor of several books, including Safe Spaces, Brave Spaces: Diversity and Free Expression in Education. A revised and expanded version of his book Born Digital: How Children Grow Up in a Digital Age, which he co-authored with Urs Gasser, was issued in 2016.
Palfrey serves on the board of the John S. and James L. Knight Foundation.
Palfrey holds a JD from Harvard Law School, an MPhil from the University of Cambridge, and an AB from Harvard College.
---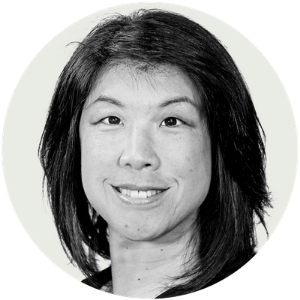 Cecilia Kang (Moderator)
National Technology Correspondent for The New York Times
Cecilia Kang covers technology and regulatory policy out of Washington. She joined The New York Times in 2015 after 10 years covering technology and business at The Washington Post.