Programs
Webinar: Leading through Change: Perspectives on Adapting to the Virtual Campus
Event Details
COVID-19 is transforming higher education as we know it: moving campus communities online, changing pedagogy to accommodate remote learning and dealing with the virus' devastating economic impact.
UC Berkeley School of Law Dean Erwin Chemerinsky, Indiana University Provost Lauren Robel and University of Michigan President Dr. Mark S. Schlissel discussed how prominent university leaders are responding to challenges to their individual institutions and to ongoing changes in the field during the second webinar in our "Expression and Engagement During COVID-19" series on Wednesday, June 3rd. Executive Director Michelle Deutchman moderated the discussion.
---
---
Resources:
---
SPEAKERS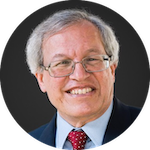 Erwin Chemerinsky
Dean, UC Berkeley School of Law
Erwin Chemerinsky became the 13th Dean of Berkeley Law on July 1, 2017, when he joined the faculty as the Jesse H. Choper Distinguished Professor of Law.
Prior to assuming this position, from 2008-2017, he was the founding Dean and Distinguished Professor of Law, and Raymond Pryke Professor of First Amendment Law, at University of California, Irvine School of Law. Before that he was a professor at Duke University from 2004-2008, and from 1983-2004 was a professor at the University of Southern California Law School.
He is the author of eleven books, including leading casebooks and treatises about constitutional law, criminal procedure, and federal jurisdiction. His most recent books are, We the People: A Progressive Reading of the Constitution for the Twenty-First Century (Picador Macmillan) published in November 2018, and two books published by Yale University Press in 2017, Closing the Courthouse Doors: How Your Constitutional Rights Became Unenforceable and Free Speech on Campus (with Howard Gillman). He frequently argues appellate cases, including in the United States Supreme Court.
In 2016, he was named a fellow of the American Academy of Arts and Sciences. In January 2017, National Jurist magazine again named Dean Chemerinsky as the most influential person in legal education in the United States.
---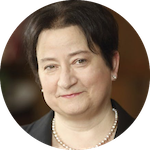 Lauren Robel
Provost, Indiana University
Lauren Robel was named provost of Indiana University Bloomington and executive vice president of Indiana University in 2012.
She is the Val Nolan Professor of Law in the Maurer School of Law, where she served as dean from 2002 to 2011 and as associate dean from 1991 to 2002. She joined the Law School faculty in 1985.
In fall 2013, Robel initiated a strategic planning process aimed at reimagining and invigorating academic programs across the Bloomington campus in anticipation of Indiana University's Bicentennial in 2020. Robel's Bicentennial Strategic Plan for Indiana University Bloomington includes ambitious initiatives for the Bloomington campus such as a new School of Art and Design, a new program in engineering, and the integration of health sciences programs into a new on-campus Academic Health Center. The plan also calls for initiatives to promote student and faculty success in a variety of areas, from financial literacy and career development to work-life balance and diversity recruitment.
As the chief academic officer for the Bloomington campus, Robel oversaw the campuswide implementation of the 2011 New Academic Directions report. The recommendations outlined in the report led to the formation of several new schools and programs on the Bloomington campus, including The Media School, the School of Informatics and Computing, the School of Public Health, the School of Global and International Studies, the Integrated Program in the Environment, and the Office of Scholarly Publishing.
Robel's tenure as provost has seen a number of construction and renovation projects to key buildings on the Bloomington campus, including Hodge Hall of the Kelley School of Business, the East Studio Building of the Jacobs School of Music, the Global and International Studies building, the repurposing of Franklin Hall to house The Media School, and the creation of the Learning Commons and Scholars Commons in the Wells Library. Upcoming projects include expansions for the School of Informatics and Computing and the School of Public and Environmental Affairs, and renovations to Wells Quad and the Indiana Memorial Union.
Robel has worked to solidify IU Bloomington's reputation as a renowned international partner for collaborative research and academic initiatives, as well as a preferred destination for undergraduate and graduate students from around the globe. In recent years, Robel has traveled to Brazil, Chile, South Korea, and Taiwan to explore new partnerships and reaffirm existing partnerships with leading universities in those nations.
Robel received her J.D. from the Maurer School of Law in 1983 and her B.A. from Auburn University in 1978. Her scholarly work focuses on the role of federal courts and addresses issues such as procedural reform and sovereign immunity. Her articles have appeared in numerous leading law journals. She is a frequent speaker on topics ranging from procedural reform to sovereign immunity and co-author of Federal Courts: Cases and Materials on Judicial Federalism and the Lawyering Process (LEXISNEXIS 2005), a casebook on federal jurisdiction written with Arthur Hellman. Robel has also been a visiting faculty member at Université Panthéon-Assas (Paris II), where she published a book, Les États des Noirs: Fédéralisme et question raciale aux États-unis, (Presses Universitaires de France, 2000), with Professor Elisabeth Zoller, a frequent visitor to the Law School.
She is a member of the Executive Committee of the Association of American Law Schools and served as its president in 2011–2012. She has been a member of its Executive Committee since 2006. She is also a member of the Rules Advisory Committee for the United States Court of Appeals for the Seventh Circuit.
---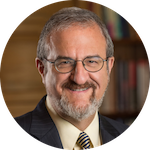 Dr. Mark S. Schlissel
President, University of Michigan
Dr. Mark S. Schlissel is the 14th president of the University of Michigan and the first physician-scientist to lead the institution.
Since beginning as president in July 2014, he has launched initiatives including Academic Innovation; Biosciences; Diversity, Equity and Inclusion; Poverty Solutions; and Precision Health. As part of his commitment to college affordability, President Schlissel in June 2017 announced the Go Blue Guarantee, a new financial aid program that provides up to four years of free undergraduate tuition to in-state students from families in Michigan making $65,000 or less. U-M is perennially the nation's top public university in research productivity and is consistently ranked as the No. 1 or among the top public universities in the nation.
A graduate of Princeton University (A.B., summa cum laude, 1979, Biochemical Sciences), he earned both M.D. and Ph.D. degrees at the Johns Hopkins University School of Medicine (1986, Physiological Chemistry). He completed residency training in internal medicine at Hopkins Hospital and conducted postdoctoral research as a Bristol- Myers Cancer Research Fellow under David Baltimore at the Massachusetts Institute of Technology's Whitehead Institute. President Schlissel is a board certified internist.
President Schlissel previously was provost of Brown University, where he was responsible for all academic programmatic and budgetary functions within Brown's schools and colleges, as well as its libraries, research institutes and centers.
President Schlissel began his career as a faculty member in 1991 at the Johns Hopkins University School of Medicine, where he earned a number of awards and fellowships for his research and teaching. He moved to the Department of Molecular and Cell Biology at the University of California-Berkeley in 1999 as associate professor, advancing to full professor in 2002, and serving as the department's vice chair from 2002 to 2007. He taught undergraduate and graduate courses in immunology, as well as a large introductory course in biology for life science majors.
He was UC-Berkeley's dean of biological sciences in the College of Letters & Science beginning in 2008 and held the C.H. Li Chair in Biochemistry until his appointment as Brown's provost in 2011.
His research has focused on the developmental biology of B lymphocytes, the cell type in the immune system that secretes antibodies. His work has contributed to a detailed understanding of genetic factors involved in the production of antibodies and how mistakes in that process can lead to leukemia and lymphoma. He is the author or coauthor of more than 100 scientific papers and has trained 21 successful doctoral candidates in his lab.
Nationally, he has served as member and chair of the Immunobiology Study Section at the National Institutes of Health and on the Howard Hughes Medical Institute's Scientific Review Board. President Schlissel was elected to the American Society of Clinical Investigators in 1998 and the American Association of Physicians in 2013.
He has been a member of the American Association of Immunologists since 1992. He was elected as a Fellow of the American Association for the Advancement of Science in 2013 and as Fellow of the American Academy of Arts & Sciences in 2015. He has helped organize major international scientific meetings and is a frequent seminar speaker at universities through the United States.
In January 2018, the Rainbow PUSH Automotive Project presented President Schlissel with one of its inaugural Let Freedom Ring Awards, in recognition of the Go Blue Guarantee and for his proactive work in the area of diversity, equity and inclusion on the Ann Arbor campus. The awards pay tribute to the late Rev. Martin Luther King Jr. for his legacy in uplifting the human condition.
A native of Brooklyn, N.Y., President Schlissel is married to Monica Schwebs, an environmental and energy lawyer. They have four grown children.