2022-2023 Class of Fellows
Beyond the Moral Panic of 'Student Self-Censorship'
ABOUT THE RESEARCH
Elizabeth's research – a continuation of the work she began as a '20-'21 Fellow – explores college students' moral reasoning around issues of free expression in the classroom, challenging the crisis narrative and providing an evidence-based, nuanced perspective on how students are navigating challenging classroom discussions.
About the Fellow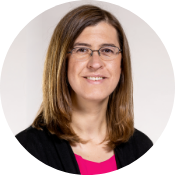 Elizabeth Niehaus
Watch this video to learn more about Beth's project


Associate Professor, Educational Administration,
University of Nebraska – Lincoln
READ AND DOWNLOAD
Learn More – Fellows in the Field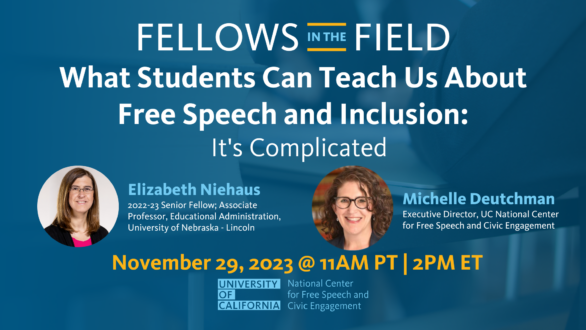 The Center's Fellows are critical to advancing the important work of helping educational institutions foster environments that protect free expression, encourage activism and promote diversity and inclusion. At the conclusion of the annual Fellows Program, the Center is proud to host a series of digital workshops, highlighting the Fellows' research and findings through interactive Fellows in the Field sessions. Beth's webinar will be held on November 29, 2023 – Register Now!