Speaking Up: Student Activism Against Sexual Violence on Campus
Event Details
Whether protesting outside fraternity houses, coordinating walk-outs or gathering 50,000 signatures to petition a rollback of the Trump administration's Title IX rules, the past year saw a continuation of student activism against sexual violence on college campuses. Does amplification of this issue lead to substantive change? How do universities balance speech and due process in their efforts to combat sexual violence and foster cultures of safety, respect and accountability?
Join Tommy Jung, member of UC's Title IX Student Advisory Board, Danésha Nichols, Director, Harassment & Discrimination Assistance and Prevention Program at UC Davis, and Suzanne Taylor, UC's Systemwide Title IX Director for a discussion of these important and challenging questions.
---
---
Resources
---
Speakers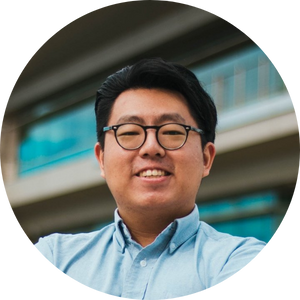 Tommy Jung

Political Science: Data Analytics | Business & Computational Social Science, University of San Diego; member of UC's Title IX Student Advisory Board
Tommy Jung (he/him) is a returning undergraduate representative to the UC Title IX Student Advisory Board. He has been involved in various student-led Title IX initiatives since 2019. Jung worked as a Title IX Coordinator at Associated Students of UC San Diego, where he collaborated with the undergraduate student body president to break down Title IX investigative policies for students. He has also partnered with UC San Diego's CARE at SARC to improve student access to online resources.
Jung is currently the Director of Operations at Our Time to Act United, a 501(c)(3) youth empowerment nonprofit based in San Diego.
Jung is a recent graduate of University of California San Diego and holds a Bachelor of Science in Political Science: Data Analytics.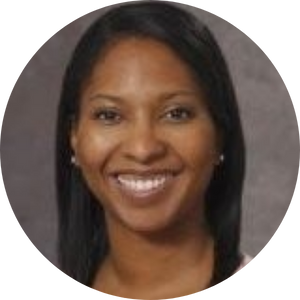 Danésha Nichols


Labor Relations Supervisor, UC Davis
Danésha Nichols is the Director of the Harassment and Discrimination Assistance and Prevention Program (HDAPP) at UC Davis. HDAPP at UC Davis supports the University's commitment to a harassment and discrimination-free work and learning environment for all members of the UC Davis, UC Davis Health, and University of California Agriculture and Natural Resources (ANR) campuses by: (1) preventing harassment and discrimination from occurring at UC Davis, UC Davis Health, and ANR by educating the campus communities about the issues; (2) assisting individuals and campus units to resolve conflicts and complaints related to harassment, discrimination, sexual harassment, sexual violence and hate and bias; and (3) serving as the central office for receiving reports and maintaining records of these types of complaints.
Danésha has been with UC Davis since September 2004 and has held a variety of roles across the Davis and Sacramento campuses, including Labor Relations Consultant, Investigations Coordinator, and Labor Relations Supervisor. Prior to joining UC Davis, Danésha practiced employment law in a small boutique firm in Sacramento before she realized she did not like lawyering. Danésha counts herself as a recovering lawyer.
---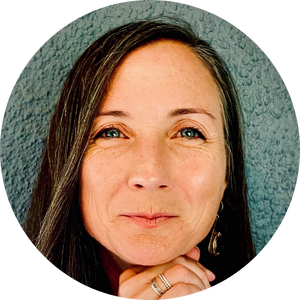 Suzanne Taylor

Systemwide Title IX Director, University of California
Suzanne Taylor is the Systemwide Title IX Director for the University of California. Prior to coming to UC, she was a Civil Rights Attorney for over a decade with the U.S. Department of Education, Office for Civil Rights, where she investigated complex civil rights allegations, including institution-wide sexual violence complaints. She first joined UC in November 2016 as a Title IX Principal Investigator in the Office of the President where, among other responsibilities, she conducted Title IX investigations on campuses throughout the system. As Systemwide Title IX Director, Suzanne provides direction and support for the Title IX offices on UC's campuses. Among other roles, her office assists in implementing systemwide initiatives and best practices in prevention, detection and response.
---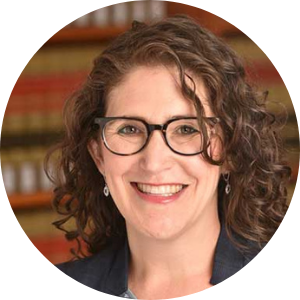 Executive Director, UC National Center for Free Speech and Civic Engagement
Michelle N. Deutchman is the inaugural Executive Director of the UC National Center for Free Speech and Civic Engagement. Formed by the UC Office of the President, the Center explores how the fundamental democratic and academic principles of free speech and civic engagement should enrich the discovery and transmission of knowledge in America's colleges and universities.

In this role, Deutchman oversees a multidisciplinary national fellowship program and works across all 10 UC campuses to study and shape national discourse about free speech.
Before joining the Center, Deutchman served as Western States Civil Rights Counsel and National Campus Counsel for the Anti-Defamation League (ADL), a non-profit organization that has been a leader in combating bigotry, prejudice and anti-Semitism for over a century. As National Campus Counsel, Ms. Deutchman focused on emerging trends and challenges pertaining to free expression at colleges and universities. She trained campus stakeholders – including administrators and law enforcement – on how to safeguard free speech at universities while simultaneously maintaining a safe and inclusive campus climate.
Deutchman teaches a course on contemporary free exercise issues at UCLA School of Law.
She earned her Juris Doctor from University of Southern California Law Center, where she graduated Order of the Coif. She is a Phi Beta Kappa graduate of University of California at Berkeley and holds a Bachelor of Arts in Political Science.